Screen fabric tensioning service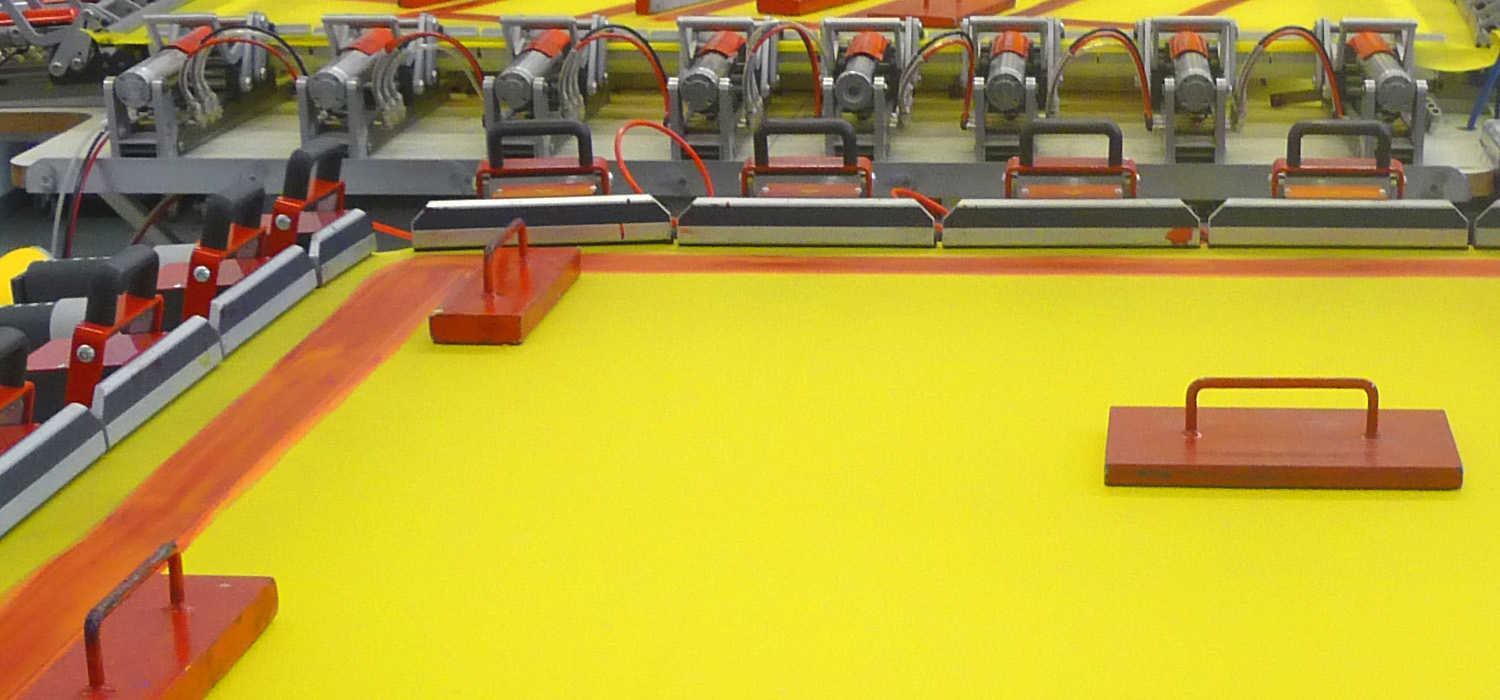 The Weber company strings on its machines according to the customer's specifications, taking into account the manufacturer's specifications. The production is equipped with the most modern devices.
Screen template production
The right stencil for every printing task: a wide range of stencil material from renowned manufacturers makes it possible. Maximum screen size: 1200 x 1600 mm
Ink mixing service
Reproducible special shades from the ink mixing station
Special colour shades can be produced and reproduced exactly on customer request. The standards of corporate colours and product design can be reliably met with this. The customer's colour specification in RAL, HKS, PMS etc. or any existing colour template are suitable for colour measurement. The minimum size of an already printed template of 20 x 20 mm, for example, is sufficient to easily capture the nuances.
Colour measurement - Recipe - Mixing
The customer's colour sample is subjected to densitometric measurement.
A software-supported recipe is calculated from the measurement result.
The ink is mixed carefully according to the recipe.
The mixed colour is subjected to a direct comparison in standardised light.
After approval, the ink is produced and shipped in the desired quantity.
The recipe and a colour proof are archived for subsequent orders.